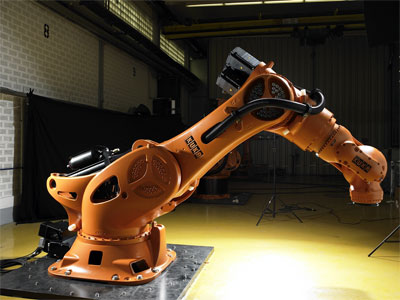 In July 2009, KUKA (KUKA), one of the world's leading suppliers of industrial robots in Shanghai, officially launched four new palletizing robots worldwide, model numbers KR 300 PA, KR 470 PA, KR 700 PA and KR. 1000 1300 "titan" PA.
Palletizing robots are widely used for moving goods to pallets (palletizers) or removing goods from pallets (unloading pallets) and lifting, stacking, packing, conveying, sorting and labeling of goods. This process is not only closely related to the wood furniture industry and the food logistics sector, but all manufacturing plants are inevitable.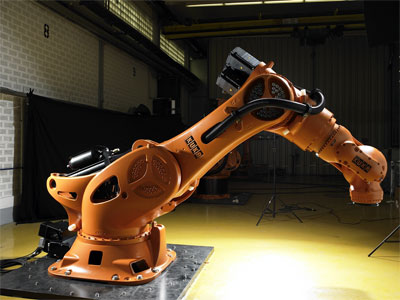 The KUKA KR 300 PA and KR 470 PA are five-axis motion systems with hollow toggles. Both of them have a weight of 2350 kg, a working range of 3150 mm and an effective load capacity of 300 kg and 470 kg, respectively. The KUKA KR 300 PA is lightweight, fast, powerful and specially developed for high-speed, high-load operations. The KR 470 PA is compact, compact, lightweight and includes mounting and fixing components for quick and easy integration into the device.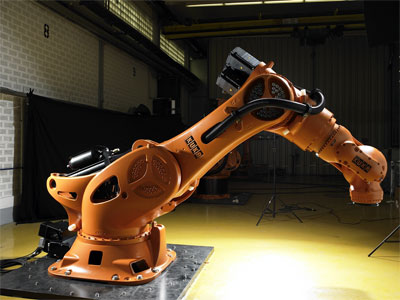 The KUKA KR 700 PA is a new 4-axis motion system with a working range of 3320 mm, an effective load capacity of 700 kg and the fastest cycle time in its class. Load capacity is very important for palletizing robots that need to quickly load heavy loads. With the introduction of this new model, factories that built automation systems can minimize the space for robots to be placed in the production line.
The KUKA 1000 1300 "titan" PA is a 6-axis system with a working range of 3200 mm and is the star product of the robot series. It can lift 1300 kilograms of goods amazingly, easily carry and palletizing. This heavyweight robot is the world's first sibling brother of the KUKA KR 1000 "titan" that can load 1,000 kg.
With the introduction of four robots, KUKA Robotics covers perhaps the world's most extensive range of palletizing robots. They feature extremely short cycle times and extremely long operating ranges and can solve any customer's special palletizing requirements, with loads ranging from 40 kg to 1300 kg.
Combining with the system company, KUKA meets the needs of high productivity and efficient palletizing, and provides a whole set of convincing solutions: All KUKA palletizing robots have a huge work envelope, so the code is allowed. When you reach a certain height, you can even use the largest pliers. In addition, the short cycle-cycle, integrated handling concept ensures efficient cost-effectiveness.
About KUKA
KUKA is one of the world's top manufacturers of industrial robots and headquartered in Augsburg, Germany. KUKA Automation Equipment (Shanghai) Co., Ltd. is a wholly-owned subsidiary in China. The annual output of KUKA's industrial robots has reached nearly 10,000 units and has so far installed 150,000 industrial robots worldwide. KUKA robots are widely used in instrumentation, automotive, aerospace, consumer products, logistics, food, pharmaceutical, medical, foundry, and plastics industries. Mainly used in materials processing, machine tool loading, assembly, packaging, stacking, welding, surface finishing and other fields. KUKA has customers all over the world and has more than 20 subsidiaries and more than 2,200 employees worldwide.
For more information, please contact:
KUKA Automation Equipment (Shanghai) Co., Ltd. Li Jing Email: Carrie.
Kaixuan Pioneer Public Relations Consultant (Shanghai) Co., Ltd. Zhang Bo/Yang Xue Email: polly. / vicky.